Who we are
Apple Hill Lodge is a welcoming Retreat Center set in the beautiful mountains of Moravian Falls, North Carolina.
Our vision is to provide a Christian environment for groups or individuals to pull away from daily life in order to be refreshed. You are invited to come and use our Lodge for teaching, training, prayer or just rest and relaxation. Whatever your needs are we offer comfortable hospitality and we hope to help you in any way we can.
About Us
Apple Hill Lodge is a ministry of The Lamb's Chapel Inc. that was founded by Harry and Louise Bizzell in 1970. Even before that , they were opening their hearts and their home to people teaching them through words and deeds about the amazing love of God. So it would be fair to say they have been in ministry for 50 years! Their passion is to provide a place for people to come and be in the presence of God, to hear Him and be renewed.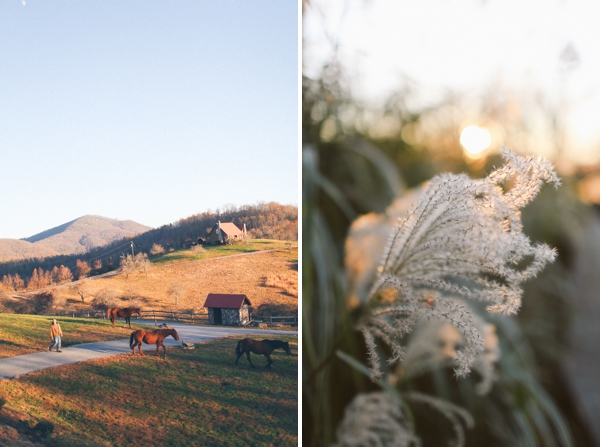 History of Moravian Falls
The quaint small town of Moravian Falls is located in the beauty of Wilkes County, North Carolina, at an elevation of 1,192 feet it is in the foothills of the Blue Ridge Mountains. Moravian Fall derives its name from a 35 foot high waterfall and named after the Moravian's who settled the area in 1753. Its rich spiritual heritage makes Moravian Falls an amazing setting for your mountain vacation.

These Moravian pilgrims originally came from Bohemia and Moravia, neighboring provinces in what is now the Czech Republic. Half a century ahead of Martin Luther's Reformation movement, the Moravians were branded as heretics. Yet they grew; by the time of Luther, in 1517, there were 400 Moravian congregations scattered through Moravia, Bohemia, and Saxony. Persecution continued, however, until early in the 17th century, many Moravian's left Bohemia; they were forced underground and many of their former buildings and homes were burned and destroyed.

Finally, in the 1700s, a home was found when Count Nicholas Ludwig von Zinzendorf offered a settlement on his estate near Berthelsdorf, in the German state of Saxony. Soon, a town called Herrnhut grew, and became a refuge for the Moravian faith.

From this base, the Moravians continued with a focus on missionary work to many places in the world. The location of these early missions led to the church today having a worldwide membership made up largely of people of African descent.

The first attempt to settle in America, in the colony of Georgia, was short-lived. The Moravians moved north from Georgia to eastern Pennsylvania in 1740 and founded the town of Bethlehem. From this base in Pennsylvania, they later moved south to North Carolina.

In 1752, in the backwoods of North Carolina the Moravians purchased a tract of almost 100,000 acres . The name of the tract became known as Wachovia. In 1766, they establish the town of Salem (meaning "peace") in N.C., which is often confused with Salem, Mass.

The Moravians established a rooted community with strong values and stable trade. They continued a legacy of 24 hour prayer and worship centers that were started in Eastern Europe by their ancestors. Their prayer and missionary spirit still have effect in the foothills of North Carolina where today many ministries have established their home bases.
Historical information from moravianfalls.org